God's love knows no borders! At Truth's Place we are sharing the love of God with our neighbors and meeting their needs right where they are!
What We Do
Be sure to scroll down for more NBTT ministry information!
Meeting Others Where They Are!
It is our purpose to point others to a real and relevant relationship with The Truth and to show his unconditional love for us! We look forward to sharing with you all the Lord is teaching us.
We are a ministry committed to meeting people where they are, and we do this in real ways by meeting real needs. If you have a desire to serve in this way, we would be honored for you to join us!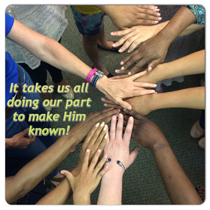 Ministry Spotlight: Christmas Shoebox Surprise!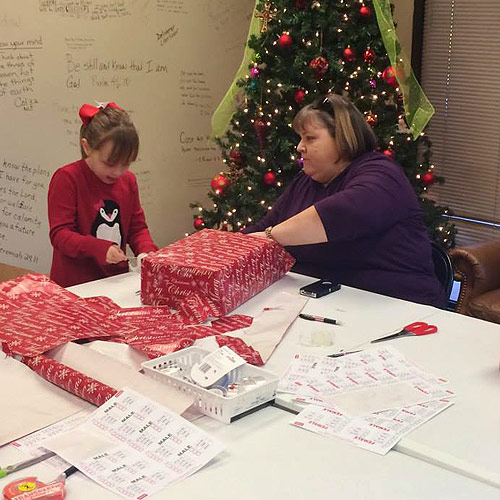 A small box can have a huge impact! Share the love of Christ! Adopt a child and/or an adult this Christmas and build a special filled shoebox (unwrapped please).  Please place a tag on the outside of the box indicating gender and age group (see below). This year's goal is 300 shoeboxes!
Collection Dates: November 1st through December 6th
Donations may be dropped off at:
Truth's Community Clinic on Mondays from 9 AM – 3 PM
Truth's Place on Thursdays from 9:30 – 11:30 AM
Hebron Missions Office Monday-Thursday from 8 AM – 6 PM or Sundays at the Hebron Church Missions Center in Concourse A
Wrap Day: December 12, 9am-Noon, Truth's Place, 250 Langley Drive Suite 1318, Lawrenceville
Contact: serve@nothingbutthetruth146.org
Suggested Gift Ideas
Age Groups: 0-1, 2-3, 4-6, 7-9, 10-12, teens, adults. Note: When selecting gifts, please keep in mind that we serve a multi-cultural community.
Women
Lotions
Hats
Scarves
Gloves
Nail polish, nail file Socks
Bath sponge
Men
Gloves
Toboggan hats
Socks
Undershirts
Razor & Shaving lotion
Flashlight
Boys & Girls
Small toys
Coloring books
Crayons
Puzzle books
Stickers
Pens/Pencils
Teens
$5 gift cards to Sonic, McDonalds, Wal-Mart, etc.
Football (small)
Nail polish/Nail file
Notepad
Lotions/Perfume
Universal Gift Suggestions
Toothbrush, toothpaste, lip balm, hairbrush, comb, candy, snacks