Serve With Us | Core Values
The Heartbeat of Nothing but the Truth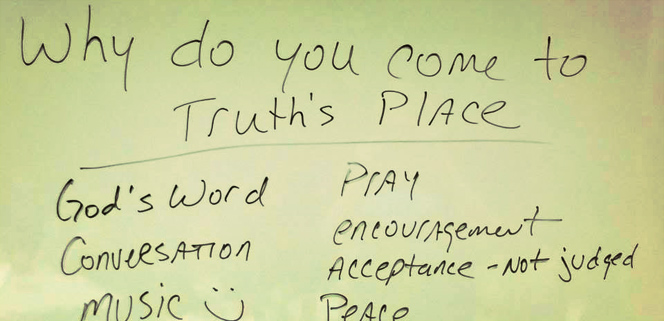 Nothing but the Truth is a ministry that is founded on Truth and prayer. We strive to walk by faith and not by sight. We are based on the following core values and we invite like-minded members of the Body of Christ to join us in "meeting others where they are."
We are to show unity
NBTT is an organization where the Body of Christ comes together outside our church walls in order to show our community that we live what we believe. We work together as the body works together. We believe everyone matters and any gift or talent can be used if we lay it before the Lord and ask Him to do the miraculous.
I planted the seed, Apollos watered it, but God made it grow. So neither he who plants nor he who waters is anything, but only God, who makes thing grow. 1 Corinthians 3:6,7
We are about relationships
NBTT is a ministry based on relating to people where they are. We are not trying to make them like us. We are to be the hands and feet of Jesus and show our community the Jesus that we serve. Live what we believe.
Let us not love with words or tongue but with actions and in truth. 1 John 3:18
We offer and show Hope and Restoration.
Truth's place is filled with discarded, unwanted items. We've redeemed them and they are useful. That is what Jesus did for us and offers to all. Offer that Hope to those we serve…and to each other.
Jesus came to seek and save what was lost. Luke 19:10
We are to show the love and grace of Jesus.
We are a ministry that strives to point others to a real and relevant relationship with Jesus. We understand that what we do can either move someone closer to Jesus or further away. We depend on the guidance of the Holy Spirit and we leave our agendas at the door. It's not about us. It's about Jesus.
He made no distinction between us and them…we are all saved the same way, by the undeserved grace of the Lord Jesus. Acts 15:9-11
We Serve
Be real! There is no us/them. Those we serve are not projects, they are people. Through serving we pray we earn the right to share in their faith/life journey.
Jesus did not come to be served but to serve. Matthew 20:28
We should also!